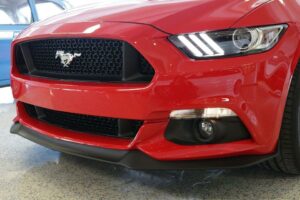 Some people want to visit Europe by car. Some of them, living in the United States or in Canada, take long holydays in order to travel abroad. But, their current car insurance doesn't cover travels in Europe. That's why we created, with our partener, a product called « Car Temporary Insurance », twenty years ago.
In France, Normandy beaches are well-known by tourists. They often go to Caen (Calvados, Normandy), Omaha Beach, Sword Beach,etc. You can even go to London (UK) by ferries from Ouistreham, or Calais.
[btn text= »Insure Oneself Online » tcolor=#FFF thovercolor=#FFF link= »https://autotempo.com/portail » target= »_blank »] [btn text= »Car Insurance Price Rates » tcolor=#FFF thovercolor=#FFF link= »/tarifs-assurance-temporaire/ » target= »_blank »]
If you need a Car Temporary Insurance, don't hesitate to subscribe online in our website. We provide insurances for a few days up to 3 months (90 days). You can also renew your insurance directly online. Only two documents are necessary (driving licence and the car registration title).
Our insurances are without engagement. You can keep your current car insurance. You will be able to drive in many European countries.
By clicking on the button « online subscription), please feel free to register. Then, after connection, you can fill in the subscription form and go to he paiement page. You can pay with your VISA credit card or by Paypal. Don't hesitate to subscribe or send us an email, if you are in need of further information.
[btn text= »Online Subscription » tcolor=#FFF thovercolor=#FFF link= »https://autotempo.com/portail » target= »_blank »] [btn text= »Auto Insurance Pricing » tcolor=#FFF thovercolor=#FFF link= »/tarifs-assurance-temporaire/ » target= »_blank »] [btn text= »Contact » tcolor=#FFF thovercolor=#FFF link= »/contact/ » target= »_blank »]

Mise à jour le 08/04/2019